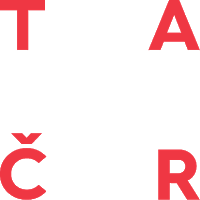 The following projects of PT SOLUTIONS WORLDWIDE spol. s r.o. are solved with the financial support of the Technology Agency of the Czech Republic:
Project TF0400063 – iLis
The aim of the project is to develop a flexible system for free forging that will be able to respond to the current state of the forged part. As a result, it will be possible to optimize the entire forging process immediately after detecting a deviation from the proposed process. To this end, an information network between the sensors on the devices and the control control system will be designed and constructed. The system will still use simulations to find the best fitting process.
The project will enable the realization and creation of a control system for forging on a hydraulic press in the company COMTES FHT, which will create a new unique workplace for automatic forging.
Project TE01020197 – Center of Applied Cybernetics 3
PT SOLUTIONS WORLDWIDE is another participant of the research consortium of entities within this project, besides CTU Prague – Czech Institute of Informatics, Robotics and Cybernetics, which is focused on new modeling technologies, control, interaction, machine perception and optimization of physical cybernetics and ways of horizontal and vertical system integration, as well as the development of complete engineering chain support techniques to meet the needs of the Industry 4.0 initiative. Potential future cooperation and synergies with the Fraunhofer Institutes will also be considered, provided that this is complementary research so as to multiply the impacts of the research activities.
PT SOLUTIONS WORLDWIDE is one of the recipients.